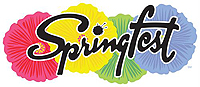 Springfest
05/07/20 - 05/10/20
3-Night minimum
Springfest celebrates spring and the upcoming summer season. It is four dynamic days of delicious food, live entertainment and unique arts and crafts under four huge big top tents. Springfest is located in the Inlet Lot at the south end of Ocean City's famous Boardwalk.  Springfest serves up a continuous variety of musical performances on two stages. Admission to the four-day event is free.
Ride the Boardwalk tram directly to the Springfest grounds for only $4 per person one-way.  The tram runs from 10 a.m. to midnight on Thursday, Friday & Saturday and from 10 a.m. to 7 p.m. on Sunday.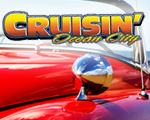 Cruisin' OC – Spring
05/14/20 - 05/17/20
2-Night minimum
Cruise on in... Popular car show features 3,000 hot rods, customs, classics, street machines, muscle cars & more. Live entertainment, celebrity guests, special attractions, boardwalk parades, manufacturers vendor, midway & more. Admission. Two locations: Convention Center on 40th Street and Inlet Parking Lot. Thursday - Saturday from 9am - 5pm; Sunday (Inlet only), 9am - 3pm. For more information, call Meredith Hennen at 410-798-6304, email
infoevent@specialeventpro.com
 or visit
www.specialeventpro.com/cruisin-ocean-city
.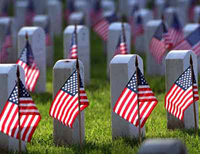 Memorial Day Weekend
05/22/20 - 05/25/20
2-Night minimum
Memorial Day weekend is an enjoyable kick-off to the summer season at the beach!  Are you ready to enjoy the sun, sand and numerous activities around town? Begin celebrating Memorial Day a day early at Berlin's
Memorial Day at the Monument
event, where a ceremony to honor our veterans will be held at the Veterans Monument on the corner of West and Main Street. Sponsored by the American Legions.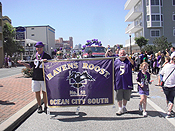 Ravens Beach Bash & Parade
05/30/20 - 05/31/20
2-Night minimum
Wear your purple and flock to the Beach with the Ravens for our 9th annual Ravens Beach Bash.  Enjoy the parade on Saturday along Baltimore Avenue, beginning at 19th Street.
Free Family Events
06/03/20 - 09/06/20
Enjoy the beach fireworks on Talbot Street (only 4 blocks away from The Breakers Hotel) Mondays at 10:30 p.m. beginning July 6th through August 24th & Labor Day Weekend.
Enjoy a free concert while watching the sunset over the Isle of Wight Bay from the perfect location in Ocean City! Sunset Park is located along S. Division Street on the Bay, near the Coast Guard Station.  Admission to the park is free, while beverages, including beer, are available for purchase. It is recommended that attendees bring their own seating. Thursday Nights, July 16th to August 27th, from 7 pm to 9 pm.
Three nights a week, take a seat on the beach and enjoy a movie free of charge. Mondays and Fridays on the 27th Street Beach beginning June 29th through August 7th and Wednesdays on the 118th Street Beach beginning June 3rd through August 26th.
A variety of fun family contests for all ages to enjoy on the beach at 27th Street from 6:30 to 8:30 p.m. on Tuesday evenings, beginning June 30th and running through August 4th.
Bring your family and beach chairs and enjoy free local music groups. Create your own ice cream sundae for a small fee. Children's entertainment presented. Fireworks conclude the evening. 7 to 9 p.m. in Northside Park every Sunday, beginning June 14th.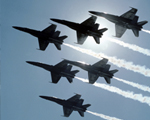 OC Air Show
06/12/20 - 06/13/20
2-Night minimum
The 12th annual OC Air Show is excited to announce the return of the U.S. Navy Blue Angels. The show is visible along the entire length of the Boardwalk. Spectators can watch free of charge or in VIP seating. Visit ocairshow.com for more information.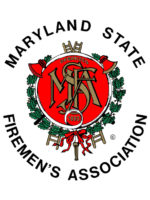 MD State Firemen's Association Convention
06/19/20 - 06/25/20
2-Night minimum
The annual convention for the Maryland State Firemen's Association. Training programs, business meetings, exhibits and a popular parade on Wednesday, June 19. 
msfa.org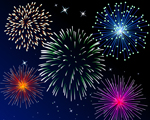 July 4th Celebration – Fireworks & Concert
07/02/20 - 07/05/20
3-Night minimum Free concert begins at 8:00 pm, followed by fabulous fireworks at 9:30 pm. Bring a chair or blanket and enjoy the evening beside the ocean on the beach at the inlet in downtown Ocean City, or also at Northside Park on 125th St. For information: 1-800-626-2326 or 410-250-0125. Hotel policy for reservations during the 4th of July holiday: Please contact the hotel directly to make a reservation as we require a 3-Night minimum. The first night room and tax deposit is required upon booking the reservation. The remaining balance is due in full no later than June 2nd. There is a $25 fee if the reservation is cancelled before June 2nd. Any cancellations June 2nd or later will forfeit all deposited monies; absolutely no refunds.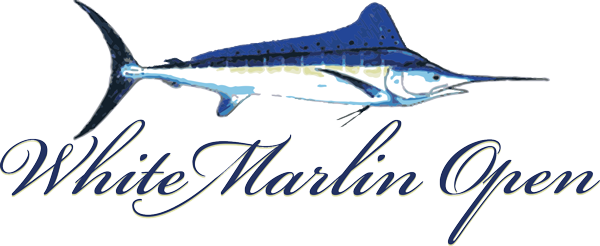 White Marlin Open
08/03/20 - 08/07/20
2-Night minimum
Touted as the "World's Largest and Richest Billfish Tournament," the White Marlin Open is a big draw every year in Ocean City, Maryland. Competitors from around the world come to OCMD for a chance to win part of the nearly $5,000,000 prize money. Weigh-ins are each evening of the tournament at 14th Street & the Bay and are open and free to the public.
Click here
to visit the website to learn more.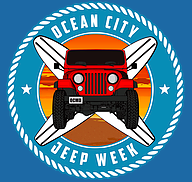 Ocean City Jeep Week
08/27/20 - 08/29/20
2-Night minimum
Family-friendly event with more than 250 Jeeps participating in early morning beach crawls, beach sand course, and Jeep jams.  Days are spent at the Convention Center checking out products & services along with the Show & Shine. For more information 
Click Here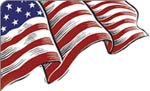 Labor Day
09/04/20 - 09/07/20
2-Night minimum Enjoy the end of the summer season and celebrate Labor Day weekend in Ocean City, MD at The Breakers.  Reserve your favorite room type with us and soak up the last days of summer.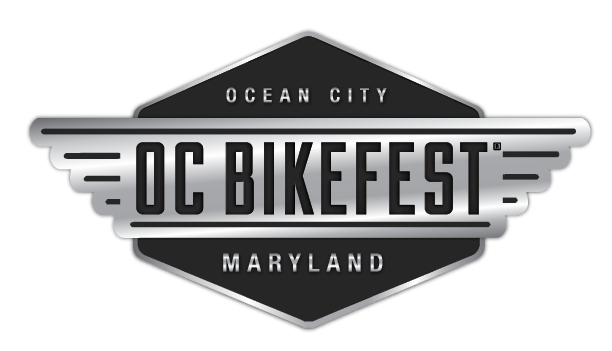 OC Bikefest
09/17/20 - 09/20/20
2-Night minimum
OC BikeFest will bring vendors, bike builders, live concerts on multiple stages, stunt shows, food and beverage to the Boardwalk, OC Convention Center and the Inlet. For more information, please visit
www.ocbikefest.com.
Click here
for more information regarding trailer parking in Ocean City during Bikefest weekend.

Sunfest
10/01/20 - 10/04/20
3-Night minimum Ocean City's most popular festival! Popular entertainers highlight four days of fall fun with arts & crafts, big-top tents, food vendors & more. All entertainment is free with the exception of evening headline acts. Nothing delights the eye more than our artisans' unique designs of fine art & distinctive crafts. Try the bold taste of the Eastern Shore with fabulous food. Children's activities are available on Saturday & Sunday. Located at the Inlet Parking Lot in Downtown Ocean City. Festival hours: Thursday - Saturday, 10am - 10pm and Sunday 10am - 6pm. For more information, call 800-626-2326. Free parking is available at the West Ocean City Park & Ride. Park free & ride shuttle bus to Sunfest for $1. Ride the Boardwalk Tram to the Inlet for $3 each way. Express trolley shuttles will depart from the south lot of the Roland E. Powell Convention Center at 40th Street; ride all day for $2. Prices subject to change.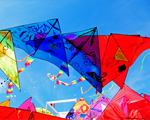 Kite Festival
10/01/20 - 10/04/20
3-Night minimum
Bring the family & let your spirits soar! Enjoy three days filled with spectacular kite flying. Thousands of spectators travel to see master kite flyers from around the world showcase their aerial displays of art. Located on the beach between 1st and 6th Streets; Thursday - Sunday from 9am - 9pm. For more information, contact Jay Knerr at 410-289-7855 or visit
www.kiteloft.com
.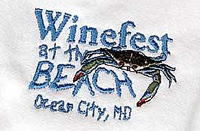 Wine Fest- Wine on the Beach
10/02/20 - 10/03/20
2-Night minimum
The 26th Annual 
Wine
 on the Beach event featuring Maryland wineries. Microbrewed beers, local food, quality arts and crafts, along with local live music. Located at the Inlet parking lot.
Seagull Century
10/03/20 - 10/03/20
2-Night minimum Sea Gull Century, a nationally acclaimed bicycling event, beginning and ending on the campus of Salisbury University, tours the picturesque Eastern Shore of Maryland and offers two routes: Assateague Century Tour (100 miles) Princess Anne Metric Tour (65 miles)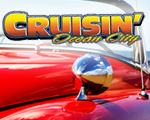 Endless Summer Cruisin'
10/07/20 - 10/11/20
2-Night minimum
Endless Summer Cruisin' Hot rod car show features more than 1,500 hot rods, customs, muscle cars, street machines, classics & more. Live entertainment, manufacturers' midway, boardwalk parades & special attractions. Located at the Inlet Parking Lot and Convention Center. Admission. Thursday - Saturday, 9am -5pm; Sunday, 9am - 4pm. For more information, visit
www.endlesssummercruisin.com
.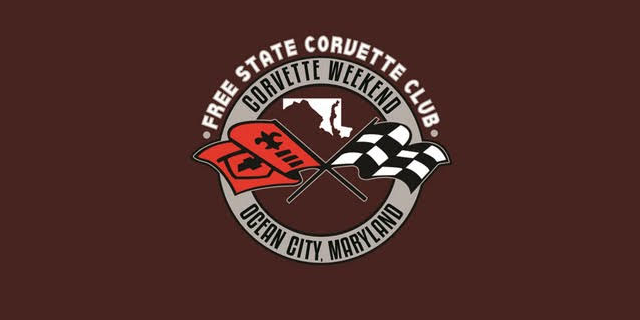 Free State Corvette Weekend
10/16/20 - 10/17/20
2-Night minimum A great annual event for Corvette enthusiasts and owners! This is the largest Corvette Club sponsored event on the East Coast of the United States with over 1,200 Corvette enthusiasts attending from Canada to Florida. Car shows, road rallies, a parade, and other related activities raise money for charity.