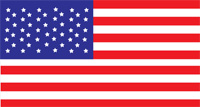 Labor Day
08/31/18 - 09/03/18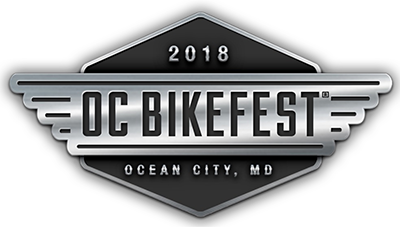 OC Bikefest
09/13/18 - 09/16/18
2-Night minimum
OC BikeFest will bring vendors, bike builders, live concerts on multiple stages, stunt shows, food and beverage to the Boardwalk, OC Convention Center and the Inlet. For more information, please visit
www.ocbikefest.com.
Click here
for more information regarding trailer parking in Ocean City during Bikefest weekend.


Sunfest
09/20/18 - 09/23/18
3-Night minimum Ocean City's most popular festival! Popular entertainers highlight four days of fall fun with arts & crafts, big-top tents, food vendors & more. All entertainment is free with the exception of evening headline acts. Nothing delights the eye more than our artisans' unique designs of fine art & distinctive crafts. Try the bold taste of the Eastern Shore with fabulous food. Children's activities are available on Saturday & Sunday. Located at the Inlet Parking Lot in Downtown Ocean City. Festival hours: Thursday - Saturday, 10am - 10pm and Sunday 10am - 6pm. For more information, call 800-626-2326. Free parking is available at the West Ocean City Park & Ride. Park free & ride shuttle bus to Sunfest for $1. Ride the Boardwalk Tram to the Inlet for $3 each way. Express trolley shuttles will depart from the south lot of the Roland E. Powell Convention Center at 40th Street; ride all day for $2. Prices subject to change.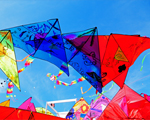 Sunfest Kite Festival
09/20/18 - 09/23/18
Bring the family & let your spirits soar! Enjoy three days filled with spectacular kite flying. Thousands of spectators travel to see master kite flyers from around the world showcase their aerial displays of art. Located on the beach between 1st and 6th Streets; Thursday - Sunday from 9am - 9pm. For more information, contact Jay Knerr at 410-289-7855 or visit
www.kiteloft.com
.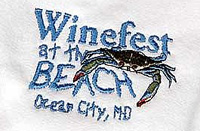 WineFest
09/28/18 - 09/29/18
2-Night minimum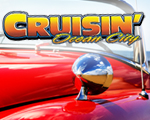 Endless Summer Cruisin
10/03/18 - 10/07/18
2-Night minimum
Endless Summer Cruisin' Hot rod car show features more than 1,500 hot rods, customs, muscle cars, street machines, classics & more. Live entertainment, manufacturers' midway, boardwalk parades & special attractions. Located at the Inlet Parking Lot and Convention Center. Admission. Thursday - Saturday, 9am -5pm; Sunday, 9am - 4pm. For more information, contact Meredith Hennen at 410-798-6304 or visit
www.endlesssummercruisin.com
.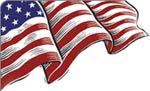 Free State Corvette Weekend
10/12/18 - 10/13/18
Free State Corvette Club hosts their annual Corvette Weekend in Ocean City, Maryland. Multiple NCCC sanctioned car shows and Rallyes run concurrently. The Boardwalk parade begins at 4 pm on Saturday. The parade is free for spectators, but participants in NCCC events and boardwalk parade must register.
Click here
to register or to learn more. All proceeds go to FSCC's charities.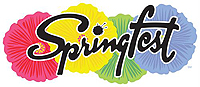 Springfest
05/02/19 - 05/05/19
3-Night minimum Celebrate Four Fun-Filled Days at Springfest 2018! What better way to kick off the summer season than with a FREE four-day festival in Ocean City, MD. Enjoy delicious food and live music. Springfest celebrates the arrival of spring and the upcoming summer season. Join us under the four huge big-top tents located in the Inlet Lot at the south end of Ocean City's famous Boardwalk, for a little fun in the sun at one of Maryland's top Spring events.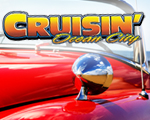 Cruisin OC – Spring
05/16/19 - 05/19/19
2-Night minimum
Popular car show features 3,000 hot rods, customs, classics, street machines, muscle cars & more. Live entertainment, celebrity guests, special attractions, boardwalk parades, manufacturers vendor, midway & more. Admission. Two locations: Convention Center on 40th Street and Inlet Parking Lot. Thursday - Saturday from 9am - 5pm; Sunday (Inlet only), 9am - 3pm. For more information, call Meredith Hennen at 410-798-6304, email
infoevent@specialeventpro.com
 or visit
www.specialeventpro.com/cruisin-ocean-city
.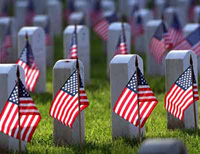 Memorial Day Weekend
05/24/19 - 05/27/19
2-Night minimum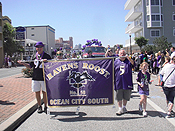 Ravens Beach Bash & Parade
2019 dates not yet determined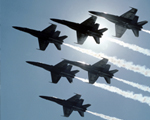 Air Show
06/15/19 - 06/16/19
2-Night minimum
The Popular OC Air Show returns! Featuring major aircraft performances from the U.S. Air Force with the Thunderbirds and U.S. Navy as well as other divisions of the United States Military. Also performing are the GEICO Skytypers and other civilian aerobatic performances. Events will be visible along the entire length of the Boardwalk creating an inspiring experience for visitors while they enjoy all that Ocean City's beach and boardwalk have to offer. Spectators may enjoy the show free of charge but VIP seating is available. Shows begin at noon Saturday & Sunday, with rehearsal day on Friday. General information: 800-626-2326 or visit www.ocairshow.com. Express Trolley Service for the Air Show leaves the Convention Center south lot & travels directly from 40th Street to Show Center at 16th Street from 10 a.m. to 5 p.m. each show day. Fare is $2 & is transferable to the regular Coastal Highway bus service as well as Park & Ride Shuttle Service.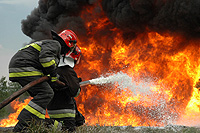 MD State Fireman's Convention
06/14/19 - 06/20/19
2-Night minimum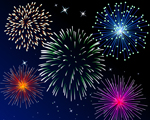 July 4th Celebration – Fireworks and Concert
06/30/18 - 07/05/18
3-Night minimum Free concert begins at 8:00 pm, followed by fabulous fireworks at 9:30 pm. Bring a chair or blanket and enjoy the evening beside the ocean on the beach at the inlet in downtown Ocean City, or also at Northside Park on 125th St. For information: 1-800-626-2326 or 410-250-0125. Hotel policy for reservations during the 4th of July holiday: Please contact the hotel directly to make a reservation as we require a 3-Night minimum. The first night room and tax deposit is required upon booking the reservation. The remaining balance is due in full no later than June 2nd. There is a $25 fee if the reservation is cancelled before June 2nd. Any cancellations June 2nd or later will forfeit all deposited monies; absolutely no refunds.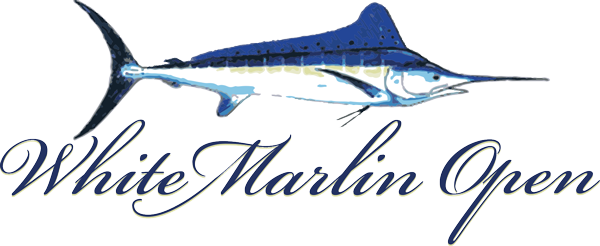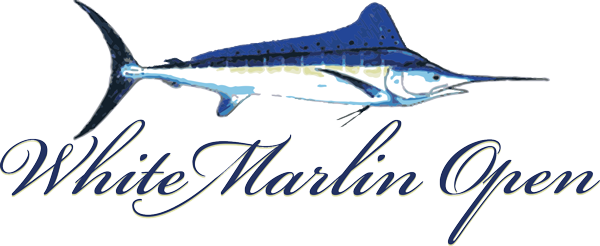 White Marlin Open
08/05/19 - 08/09/19
Touted as the "World's Largest and Richest Billfish Tournament," the White Marlin Open is a big draw every year in Ocean City, Maryland. Competitors from around the world come to OCMD for a chance to win part of the nearly $5,000,000 prize money. Weigh-ins are each evening of the tournament at 14th Street & the Bay and are open and free to the public.
Click here
to visit the website to learn more.