All Events in Ocean City
There's so much to do in Ocean City, Maryland that's free of charge. Our 10 miles of beautifully kept beach are free and open to the public from 5:00 a.m. to 10:00 p.m. – no beach tags necessary! During the summer, OC is jam-packed with free family activities like movies on the beach, concerts, even a dance party! You'll find free events in Ocean City throughout the summer. Events in Ocean City, Maryland are always a good time. There are fun gatherings all year like 
Springfest
, 
Sunfest
, the OC Air Show, the multi-million dollar White Marlin Open and the 
Winterfest of Lights
. Also, don't forget free movies on the beach, new drone shows, fireworks and concerts. If there's something you'd love to see or do, you can probably see it or do it in OCMD!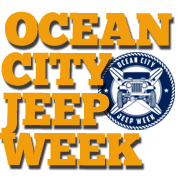 Ocean City Jeep Week
08/24/23 - 08/27/23
2- Night Minimum     
August 24 - 27, 2023 Family-friendly event with more than 250 Jeeps participating in early morning beach crawls, beach sand course, and Jeep jams.  Days are spent at the Convention Center checking out products & services along with the Show & Shine. Hosted at the Roland E. Powell Convention Center & Ocean City Area  10 am-5 pm. Visit 
https://oceancityjeepweek.com/
 for event information.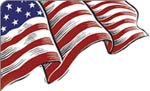 Labor Day
09/04/23 - 09/07/23
2-Night minimum Enjoy the end of the summer season and celebrate Labor Day weekend in Ocean City, MD at The Breakers.  Reserve your favorite room type with us and soak up the last days of summer.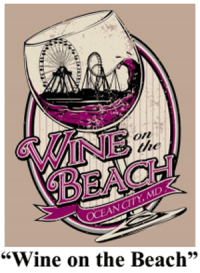 Winefest on the Beach
9/8/23 - 9/9/23 2 night minimum Wine on the Beach, the beloved annual summer festival celebrating the regional industry, will be returning to the Ocean City Inlet September 8-9. As always, the festival will feature unique artisans and crafters, popular Delmarva food specialties and flip flop favorites performing on the oceanfront stage. Picnicking in the sand, with bottles of wines and a group of friends and family, has always been a major attraction of this festival. Listening to music, dancing and singing are two natural extensions of the merriment. This year, perennial favorites Bird Dog and the Road Kings will bring back their rockabilly rolling to the beach festival both days. They will be followed Friday by misspent youth, a popular party rock band that energizes docks and piers throughout Maryland and the mid-Atlantic. Saturday, Salisbury classic rock band Tranzfusion will provide the stage entertainment after Bird Dog. Opening the festival and setting the stage for all the fun that follows is Larry Lay, who performed 25 years as resident pianist/singer in the Middleton Tavern Piano Bar in Annapolis.
Maryland Vineyards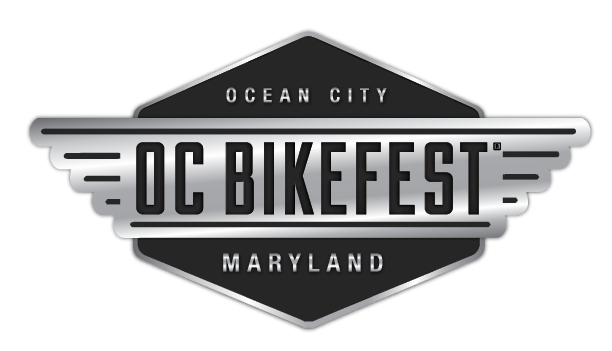 OC Bikefest
09/13/23 - 09/17/23
2 -Night minimum
September 13 - 17, 2023 OC BikeFest will bring vendors, bike builders, live concerts on multiple stages, stunt shows, food and beverage to the Boardwalk, OC Convention Center and the Inlet. For more information, please visit
www.ocbikefest.com.
Click here
for more information regarding trailer parking in Ocean City during Bikefest weekend.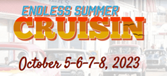 Endless Summer Cruisin'
10/05/23 - 10/08/23
October 5 - October 8 
Lots of car shows took place at the OC Convention Center Parking Lot and the Inlet Parking Lot, plus several more car shows around town, including the Atlantic Hotel, Berlin Chamber of Commerce, Decatur Diner, Dry 85, The Greene Turtle, Marina Deck, Pocomoke City, Pit & Pub, Outlets Ocean City, The Town of Snow Hill, Trimper's Rides and many others!
Show Hours:
Thursday 9am-5pm
Friday 9am-5pm
Saturday 9am-5pm
Sunday (Inlet Only) 9am-3pm
Admission:
$10/day Thursday & Sunday
$15/day Friday & Saturday
Children under 14 are free with an adult
(Tickets good at OCCC & Inlet )

Bronco Beach Bash
10/14/23 - 10/16/23
Bronco Beach Bash     
NEW EVENT!
Call Now and make your reservations with The Breakers Hotel! 
2 night minimum
The First-ever Bronco Beach Bash, is coming to Ocean City on October  14 and 15.  The Main venue will be the Inlet Parking Lot, with the Pier and beach as the background. They are expecting between 300 and 400 Broncos to take part in a beach obstacle course, similar to the one set up for Jeep Week, and beach-based parades. The event will also feature vendor tents and other accompanying festival-style offerings. This is sure to be an amazing weekend for the enthusiast who wish to gather around their passion for the Ford Bronco! BEACH CRAWL - SAND COURSE - VENDOR VILLAGE - SHOW & SHINE - AFTER PARTIES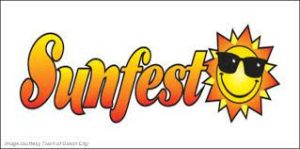 Sunfest
October 19 - 22, 2023    3 night minimum Ocean City's Sunfest is one of the largest outdoor festival! It is  four days of arts & crafts, music and, food vendors & more. Local and national artisans from all over the country sell handmade items at this annual event. All entertainment is free with the exception of evening headline acts. Nothing delights the eye more than our artisans' unique designs of fine art & distinctive crafts. Try the bold taste of the Eastern Shore with fabulous food. Children's activities are available on Saturday & Sunday. Located at the Inlet Parking Lot in Downtown Ocean City. Festival hours: Thursday - Saturday, 10am - 10pm and Sunday 10am - 6pm. For more information, call 800-626-2326. Free parking is available at the West Ocean City Park & Ride. Park free & ride shuttle bus to Sunfest. Ride the Boardwalk Tram to the Inlet. Express trolley shuttles will depart from the south lot of the Roland E. Powell Convention Center at 40th Street; ride all day for $2. Prices subject to change.
Events to Follow