All Events in Ocean City
There's so much to do in Ocean City, Maryland that's free of charge. Our 10 miles of beautifully kept beach are free and open to the public from 5:00 a.m. to 10:00 p.m. – no beach tags necessary! During the summer, OC is jam-packed with free family activities like movies on the beach, concerts, even a dance party! You'll find free events in Ocean City throughout the summer. Events in Ocean City, Maryland are always a good time. There are fun gatherings all year like 
Springfest
, 
Sunfest
, the OC Air Show, the multi-million dollar White Marlin Open and the 
Winterfest of Lights
. Also, don't forget free movies on the beach, new drone shows, fireworks and concerts. If there's something you'd love to see or do, you can probably see it or do it in OCMD!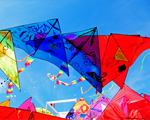 MD International Kite Expo
04/28/23 - 04/30/23
The Maryland International Kite Exposition will feature three days of kite flying on the beaches of Ocean City, Maryland. Throughout the festival there will be exhibitions and demonstrations including stunt and power kite lessons, Giant kite displays and much more! The festival will showcase some of the best kite flyers from around the world. Kites of all shapes and sizes will be on display. On behalf of The Town of Ocean City and The Kite Loft we welcome everyone to join in the festivities. Bring your family for several days of good old fashion kite flying. Remember when we say, "Go Fly A Kite", we mean it. A great spectator and participant event!  For more information, call Jay Knerr at 410-289-7855 or visit 
www.kiteloft.com
. GUIDELINES FOR FUN at the 2022 Maryland International Kite Expo (MIKE) & Mid-Atlantic Sport Kite Championship (MASKC). HAVE MORE FUN by flying a kite!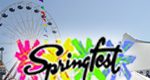 Springfest
05/04/23 - 05/07/23
3-Night minimum   
Springfest celebrates spring and the upcoming summer season. It is four dynamic days of delicious food, live entertainment and unique arts and crafts under four huge big top tents. Springfest is located in the Inlet Lot at the south end of Ocean City's famous Boardwalk.  Springfest serves up a continuous variety of musical performances on two stages. Admission to the four-day event is free.
Ride the Boardwalk tram directly to the Springfest grounds for only $6 per person one-way.  The tram runs from 10 a.m. to midnight on Thursday, Friday & Saturday and from 10 a.m. to 7 p.m. on Sunday.   Price and hours for tram is determined by the town of Ocean City and may be subject to change.
Events to Follow