All Events in Ocean City
There's so much to do in Ocean City, Maryland that's free of charge. Our 10 miles of beautifully kept beach are free and open to the public from 5:00 a.m. to 10:00 p.m. – no beach tags necessary! During the summer, OC is jam-packed with free family activities like movies on the beach, concerts, even a dance party! You'll find free events in Ocean City throughout the summer. Events in Ocean City, Maryland are always a good time. There are fun gatherings all year like 
Springfest
, 
Sunfest
, the OC Air Show, the multi-million dollar White Marlin Open and the 
Winterfest of Lights
. Also, don't forget free movies on the beach, new drone shows, fireworks and concerts. If there's something you'd love to see or do, you can probably see it or do it in OCMD!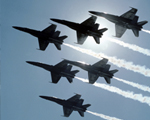 OC Air Show
06/11/22 - 06/12/22
2-Night minimum
The  OC Air Show returns to Ocean City, Maryland on June 11-12, 2022 over the beach and boardwalk!
The show is visible along the entire length of the Boardwalk. Spectators can watch free of charge or in VIP seating.
Visit ocairshow.com for more information.
U.S. AIR FORCE THUNDERBIRDS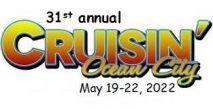 Cruisin' OC
05/19/22 - 05/21/22
2 -Night minimum     
 Cruise on in...
The 31st Annual Cruisin' Ocean City is at the Roland E. Powell Convention Center & Inlet Lot May 19 - 21 Car Show featuring Hot Rods, Customs, Muscle Cars and classics street machines, muscle cars and more!  There is live entertainment, celebrity guests, special attractions, boardwalk parades, manufacturers vendor, midway & more. Two locations: Convention Center on 40th Street and Inlet Parking Lot. For more information, call Meredith Hennen at 410-798-6304, email
infoevent@specialeventpro.com
 or visit
www.specialeventpro.com/cruisin-ocean-city
.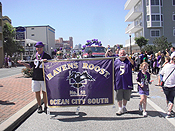 Ravens Beach Bash & Parade
06/02/22 - 06/04/22
2-Night minimum
Wear your purple and flock to the Beach with the Ravens for our annual Ravens Beach Bash. A Ravens filled weekend of events, current players, alumni, cheerleader and playmaker meet and greets. There's beach games, bonfires, a fireworks/laser light show & more. June 4th - The Annual parade showcasing over 50 member roosts from MD, DE, & PA, as they show pride for the Baltimore Ravens. Players, cheerleaders, mascots, bands, floats, & more will appear in this 2 - hour parade will be on Baltimore Ave, 19th St - 26th St, 10AM Almost every event Thursday - Saturday is free & open to the public! Contact Rob Tune for More Details: 410-701-4000, 
contact.us@ravens.nfl.net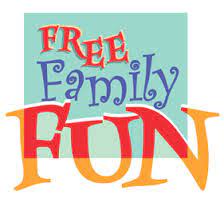 Free Family Events
06/03/20 - 09/06/20
There's so much to do in Ocean City, Maryland that's free of charge. Our 10 miles of beautifully kept beach are free and open to the public from 5:00 a.m. to 10:00 p.m. – no beach tags necessary! And during the summer, OC is jam-packed with free family activities like movies on the beach, concerts, even a dance party! You'll find free events in Ocean City throughout the summer.
OC Drone Shows on Monday Nights:  July 11 - August 29, 2022    9:30 p.m.             
Come experience Ocean City's drone shows located downtown on the beach at Dorchester Street on Monday evenings!
Thursday nights:  July 7 to August 25,  2022   from 7 pm - 9 pm Enjoy a free concert while watching the sunset over the Isle of Wight Bay from the perfect location in Ocean City! Sunset Park is located along S. Division Street on the Bay, near the Coast Guard Station. 7 pm to 9 pm. Admission to the park is free, while beverages, including beer, are available for purchase. It is recommended that attendees bring their own seating.
For more info call OCDC at (410) 289-7739 or www.ocdc.org.
June 1 - August 17, 2022 Families can gather for a movie right on the beach Monday, Wednesday, and Friday nights all summer long – for 
FREE
! In addition to the main event there will be music and entertainment with family friendly yard games like corn hole, ladder ball, spikeball, large connect four and more. Movies will start at dusk. Movies will be shown on a gigantic screen on the beach. In the event of inclement weather, the movie and games will be canceled.
Mondays and Fridays at 27th Street Beach: June 20 – August 12, 2022                     No Movie on July 4th
Every Tuesday at 27th Street Beach: beginning June 2 through August 18, 2022. Bring the whole family out for an evening of interactive fun! Games include sand castle contests, tug-of-war, relays, and more! This fun and free event begins on the beach at 6:30 p.m. Parents are asked to stay with their children. In the event of inclement weather, the program will be canceled.
June 12 - September 4, 2022 Spend your Sunday evenings in picturesque Northside Park from 7 - 9 pm listening to your favorite live music. This is a family concert series with pizzazz! Enjoy free music ranging from country to rock, tribute bands to oldies. Each week children are offered various free activities and entertainment. The best thing about Sundaes in the Park is the ice cream. Create your own ice cream sundae for a small fee.  Sit back, listen to music and watch the sun set over the beautiful Assawoman Bay. Additional beverage options are available for purchase. Bring your picnic basket and beach chairs. *There will be a firework display at the end of each event except for July 3rd.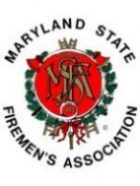 MD State Firemen's Association Convention
06/18/22 - 06/23/22
2-Night minimum
The annual convention for the Maryland State Firemen's Association. Training programs, business meetings, exhibits and a popular parade.  
msfa.org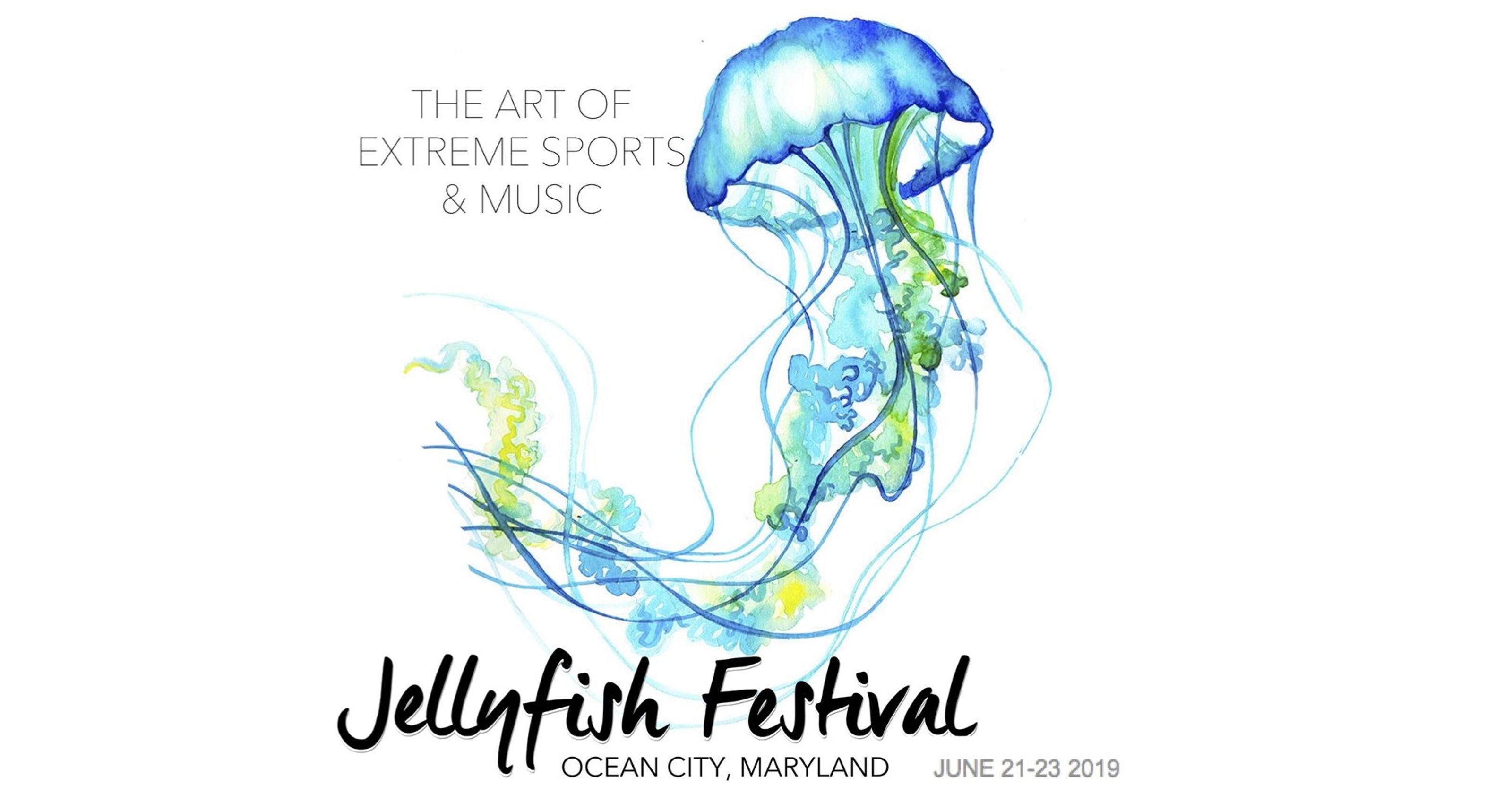 Jellyfish Festival
06/04/22 - 06/05/22
PRE-SEASON SUMMER IN OCEAN CITY AT THE JELLYFISH FESTIVAL!
SHORE CRAFT BEER FEST, BEER ON THE BEACH, LIVE MUSIC ALL WEEKEND, VENDORS, EAST COAST CORN HOLE CHAMPIONSHIPS, MARINE CORPS FITNESS ZONE, CRAFTS FOR KIDS.
Join us for the best party at the beach on June 4-5, 2022.  You can't beat this weekend to pre-season summer in style with a beer in hand and your feet in the sand!  Jam to the live music, shop the many vendors and compete in a cornhole tournament.
LIVE MUSIC LINE-UP
We have a full weekend line-up of live music on the beach in Ocean City, Maryland!  Saturday, June 4th starts with the 
Beer on the Beach Shore Craft Beer Fes
t
 and runs through Sunday evening.  Jimmy Charles and his Nashville band are playing as the headline band on Saturday and Cheakaity headlines Sunday evening.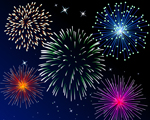 July 4th Celebration – Fireworks & Concert
07/02/21 - 07/05/21
3-Night minimum
Join us in Ocean City to celebrate the Nation's birthday as we celebrate at two locations with music and fireworks. Come build wonderful Ocean City memories for you, your family, and friends together!
Bring a chair or blanket and enjoy the evening on the beach at the inlet in downtown Ocean City. Free concert begins at 8:00 pm, followed by fabulous fireworks at 9:30 pm. Downtown on the Beach at N. Division Street
Hotel policy for reservations during the 4th of July holiday:
Please contact the hotel directly to make a reservation as we require a 3-Night minimum. The first night room and tax deposit is required upon booking the reservation. The remaining balance is due in full no later than June 2nd. There is a $25 fee if the reservation is cancelled before June 2nd. Any cancellations June 2nd or later will forfeit all deposited monies; absolutely no refunds.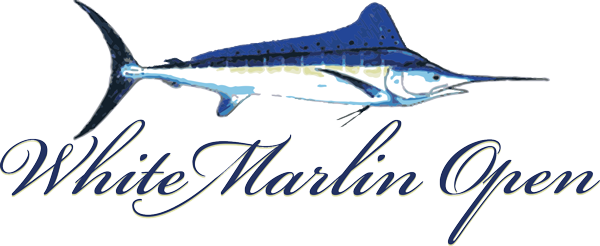 White Marlin Open
2-Night minimum
August 8-12, 2022
We are excited for the 49th annual White Marlin Open August 8-12, 2022. Come enter to win or simply come to view the spectacle of the World's Largest Billfish Tournament!
The White Marlin Open is a big draw every year in Ocean City, Maryland. Competitors from around the world come to OCMD for a chance to win part of the nearly $5,000,000 prize money. Weigh-ins are each evening of the tournament at 14th Street & the Bay and are open and free to the public. The White Marlin Open returns each year for more exciting boats, anglers and plenty of sport fishing. As one of the biggest highlights of summer in OC, this fishing tournament attracts people from all over the globe, even celebrities. With over a million dollars in prizes, this event is one not to miss. As the name states, the White Marlin Open is open to all anglers. While the Open attracts some very skilled fishermen, the format helps level the playing field and novice anglers have also won millions while fishing the tournament including former top winners who have won $2.58 million dollars for a catch! We have no age restrictions and young anglers have also fared well in the tournament.
Watch the White Marlin Open weigh-ins in real time at Marlin Fest on our big screen in a festival atmosphere. Vendors, food, drink & entertainment for the entire family! Marlin Fest is located at 3rd/4th st. park bayside in downtown Ocean City
Visit 
https://whitemarlinopen.com/
 for more details!

Endless Summer Cruisin'
October 6 -  October 9, 2022 Lots of car shows took place at the OC Convention Center Parking Lot and the Inlet Parking Lot, plus several more car shows around town, including the Atlantic Hotel, Berlin Chamber of Commerce, Decatur Diner, Dry 85, The Greene Turtle, Marina Deck, Pocomoke City, Pit & Pub, Outlets Ocean City, The Town of Snow Hill, Trimper's Rides and many others!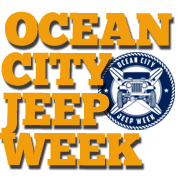 Ocean City Jeep Week
08/25/22 - 08/28/22
2-Night minimum
August 25-28, 2022
Family-friendly event with more than 250 Jeeps participating in early morning beach crawls, beach sand course, and Jeep jams.  Days are spent at the Convention Center checking out products & services along with the Show & Shine. Hosted at the Roland E. Powell Convention Center & Ocean City Area  10 am-5 pm Aug. 25, 26, 27. Visit 
https://oceancityjeepweek.com/
 for event information.

Sunfest
Please note the dates   10/20/22 - 10/23/22      3-Night minimum Ocean City's most popular festival! Popular entertainers highlight four days of fall fun with arts & crafts, big-top tents, food vendors & more. All entertainment is free with the exception of evening headline acts. Nothing delights the eye more than our artisans' unique designs of fine art & distinctive crafts. Try the bold taste of the Eastern Shore with fabulous food. Children's activities are available on Saturday & Sunday. Located at the Inlet Parking Lot in Downtown Ocean City. Festival hours: Thursday - Saturday, 10am - 10pm and Sunday 10am - 6pm. For more information, call 800-626-2326. Free parking is available at the West Ocean City Park & Ride. Park free & ride shuttle bus to Sunfest for $1. Ride the Boardwalk Tram to the Inlet for $6 each way. Express trolley shuttles will depart from the south lot of the Roland E. Powell Convention Center at 40th Street; ride all day for $2. Prices subject to change.